Have you noticed lines and wrinkles forming on your face? Your skin changes as you grow older, but unwanted lines and wrinkles don't have to give away your age. Facial fillers are a popular minimally invasive treatment to replace lost facial volume to restore a more youthful look. Find the best of anti-aging facial fillers at Pacific Eye in San Luis Obispo, California. Request a consultation by phone or online to learn more.
What are facial fillers?
Facial fillers are a minimally invasive cosmetic treatment that addresses the main causes of facial aging. Over the years, your face loses fat, and skin loses its elasticity. As a result, the skin begins to crease and sag, forming lines and wrinkles.
Although Botox® Cosmetic, another popular cosmetic injectable, treats wrinkles that come from facial expressions, fillers treat wrinkles that develop as skin loses volume and elasticity. Fillers restore lost volume, plump facial contours, and minimize the look of lines and wrinkles.
Most facial fillers contain a substance like hyaluronic acid, which attracts moisture and adds volume to the skin. Cosmetic treatment with facial fillers is highly customizable and results can be long-lasting. Some fillers smooth wrinkles for up to six months, while others can last for more than two years.
What lines and wrinkles do facial fillers treat?
There are facial fillers specially formulated to treat many of the most common signs of facial aging. Fillers might be right for you if you're bothered by the look of:
Smile lines
Marionette lines
Nasolabial folds
Sunken cheeks
Thinning lips
Under-eye shadows
Recessed scars
Cheeks can sag as your face loses fat below the surface of the skin. Lines and wrinkles can form around your nose and mouth as the skin gets drier, crepier, and more delicate. Fillers plump skin, giving you a smoother, more youthful complexion.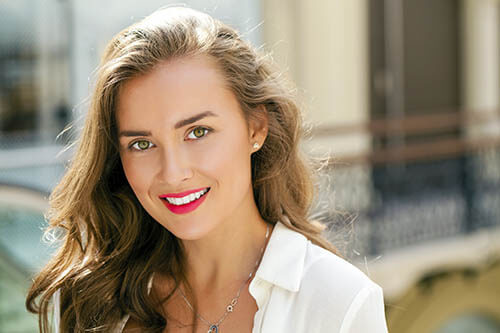 What can I expect when I get facial fillers?
The aesthetic team at Pacific Eye can help you decide if facial fillers are right for you. A consultation includes an assessment of your skin and your goals to determine how fillers can give you smoother skin.
Expect to receive a series of injections when you get your facial filler. Depending on your treatment area, your session may take 15 minutes to one hour. Getting facial fillers is generally comfortable. There are few side effects and almost no downtime.
With many facial fillers, results are immediate. You might notice instantly lifted skin and less-noticeable wrinkles, and results often continue improving in the following days. Talk to the team to learn more about how long your facial filler will last.
You don't have to settle for sagging skin and volume loss. Find the facial filler that's right for you at Pacific Eye. Book your consultation online or on the phone to get started today.