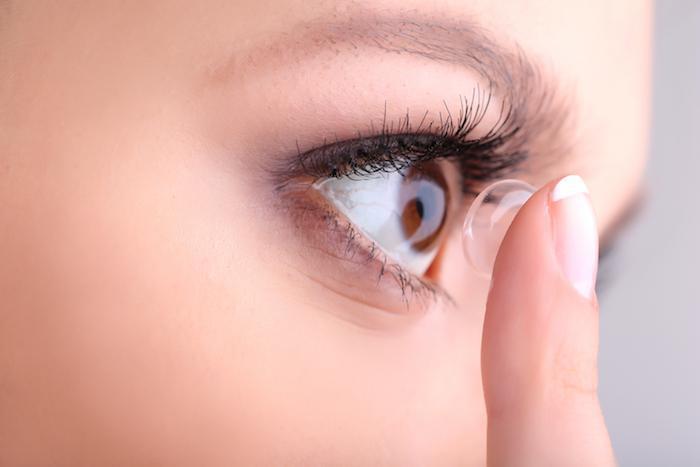 Most people don't have perfect vision. In fact, an estimated 75% of Americans wear corrective lenses, whether they choose eyeglasses, contact lenses, or a combination of both.
If your vision is blurry, it's important to wear corrective lenses so you can enjoy your best possible vision. Glasses are simple and convenient, but many people find that contact lenses fit their active lifestyles better.
Our ophthalmology and optometry team at Pacific Eye regularly provides people of all ages with the guidance they need to choose the best eyewear for their needs. We offer comprehensive eye exams to determine your eye prescription, along with glasses and contact lens services to fit you with the right type of lenses to help you look and see your best.
The benefits of wearing glasses
Glasses have been around for hundreds of years, and while technology has advanced, they're still one of the simplest ways to correct vision problems. Many people like wearing glasses because they're easy to put on and take off, and they don't require special maintenance or storage like contact lenses.
Plus, you don't have to settle for just one pair of glasses; you can get specialty glasses for sports, work, and other activities. Prescription sunglasses can protect your eyes during the day, without the hassle of finding clip-ons that fit your everyday frames.
If you get your eyeglasses at Pacific Eye, we have our own optical lab in Santa Maria, California. You'll enjoy fast service and confidence in knowing your glasses pass strict quality standards. In some cases, our patients can get their new glasses the same day.
The benefits of choosing contact lenses
Possibly the biggest benefit of contacts is that they're essentially invisible. They're thin and clear, and no one will know you're wearing them. Once you put them in your eyes, you can see clearly, but you don't have to worry about anything sitting on your face the way glasses do.
Wearing contacts can make physical activities like playing sports easier. There's no risk of glasses breaking or sliding down your nose, and you can easily put sunglasses on if it's sunny.
Be sure to tell your eye doctor that you're interested in contacts during your eye exam. Contact lens prescriptions are different from glasses prescriptions, because the lenses sit directly on the surface of your eye instead of in front of it.
When determining your contact lens prescription, our team maps your eyes to ensure the lenses fit comfortably on the surface of your eyes. Different types of contact lenses are available to fit a wide variety of eye conditions and preferences.
Finding the right eyewear solution for you
Your eyes and your personal style are unique, and only you can decide what corrective lenses feel most comfortable to you. Some people prefer the ease of glasses, while others prefer more discreet contacts.
Many people have prescriptions for both glasses and contacts and switch depending on their activities. For example, you might prefer wearing glasses when you're working at the computer, but you like to switch to contacts if you go running or swimming.
Whatever your preferences are for your corrective lenses, our eye doctors are here to offer recommendations when it comes to the health of your eyes. If you have questions about your eye prescription, your vision, or your health, schedule an appointment with our team.
Call the office nearest you or request an appointment online to find a corrective lens solution that's best for you.
---