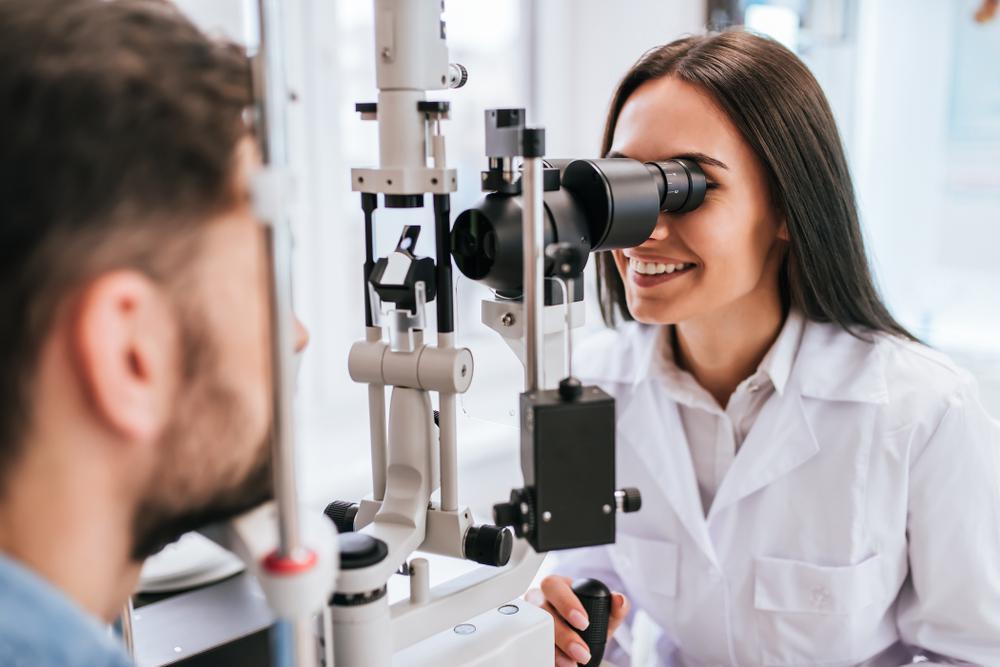 Summer is in full swing. With warm weather come backyard barbeques, holiday parades, and of course, fireworks displays. If you're planning to light some of your own fireworks, it's important to learn how to do it safely.
An estimated 10,000 Americans suffer fireworks-related injuries each year — and 15% of those are eye injuries. Fireworks combine heat, chemicals, and sheer force, and a fireworks accident can cause serious eye damage and even blindness.
Children, teens, and adults are at risk for eye injuries this summer. As a leading San Luis Obispo Ophthalmology and Optometry practice, our team at Pacific Eye is equipped to diagnose and treat eye emergencies of all types.
We're here to raise awareness about fireworks and eye health so you can enjoy the season with family and friends — not at the eye doctor. Take a moment to learn more about fireworks safety, how to recognize eye injuries, and when emergency eye care is necessary.
Fireworks and eye injuries
Fireworks are ubiquitous in summer, but that doesn't mean they're safe. From small sparklers to large mortars, fireworks of all sizes have the power to injure people.
Most people assume that large fireworks that launch into the sky are dangerous. But even small fireworks, like sparklers and firecrackers, burn at over 2,000℉.
About 65% of fireworks injuries happen to spectators who are too close to the launch area, and 36% of all injuries happen to children under 15 years old. It's possible to suffer a firework injury anywhere on your body, but they commonly affect your eyes.
The combination of explosive power, heat, and chemicals means that fireworks can cause serious eye damage very quickly. The most common fireworks-related eye injuries are:
Burns

Corneal abrasions

Detached retina

Ruptured eyeball
Eye injuries range in severity, but many of these conditions are very serious. Immediate treatment is required to stop pain and damage, and preserve your vision if possible.
When to go to the emergency eye doctor
If a firework goes off in your eye, or the eye of a friend or family member, it's important to know what to do. First, don't rub your eye and don't try to remove any foreign objects. Cover the eye with a hard shield, like a piece of cardboard, and seek emergency eye care.
Sometimes, eye injuries aren't so obvious. Signs that you need emergency eye care include:
Eye pain

Blood in or around eye

Bruising around eye

Swelling around eye

Watery eyes

Headache

Sudden vision changes

Sudden loss of vision
If you're not sure whether your injury requires immediate care, don't hesitate to seek medical attention. Retinal detachment and other serious eye injuries can cause blindness, but permanent vision loss may be preventable when the injury is treated promptly.
How to protect your eyes
The best way to preserve your vision and your eye health is by practicing eye safety. Fireworks pose a risk to your health, but there are lots of steps you can take to avoid injury. Start by following all local laws and regulations regarding fireworks.
Never let children light or hold fireworks. Never stand near or above lit fireworks, and move to a safe distance immediately after lighting a fuse.
If a firework doesn't ignite, don't try to relight it or pick it up. Keep a bucket of water or a hose nearby in case of fire, and dispose of all fireworks by dousing them in water before putting them in the trash.
When in doubt, don't light off fireworks. Consider enjoying public fireworks displays organized by professionals to keep yourself and your family safe this summer.
To learn more about identifying, treating, and preventing eye injuries, contact Pacific Eye online or call our offices today.
---